Vancouver Honda's Loyalty Exchange Program
August 13 2019, Vancouver Honda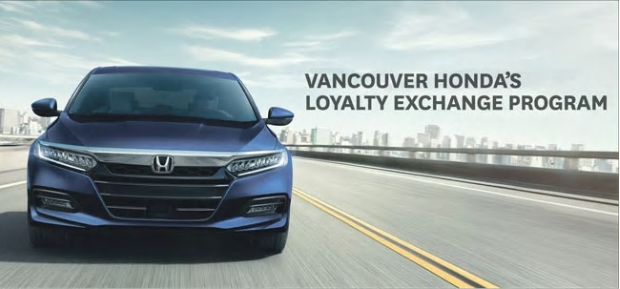 Exchange your current vehicle for a BRAND NEW Honda with the same or similar payments. No money down!
We offer a detailed, no obligation exchange analysis on your vehicle … it will only take 30 minutes!
You could be in the position now to exchange your current vehicle for a brand new Honda with no money down and the same/lower payments!
How does the Honda Loyalty Exchange Program work?
Our specialist compares your current vehicle value and net payout against current programs to determine the optimum time to trade-in.
The program offers maximum value for your current vehicle.
The program offers special reduced interest rates not offered to the general public.
Your current vehicle does not have to be originally purchased from us.
Benefits of upgrading your vehicle:
Enjoy the latest safety and driving technologies.
Enjoy more convenience and comfort features.
Reduce maintenance and repair costs.
Complete the form below to enrol into our Honda Loyalty Exchange Program