Honda Sells Two-Millionth Civic in Canada
August 02 2019, Vancouver Honda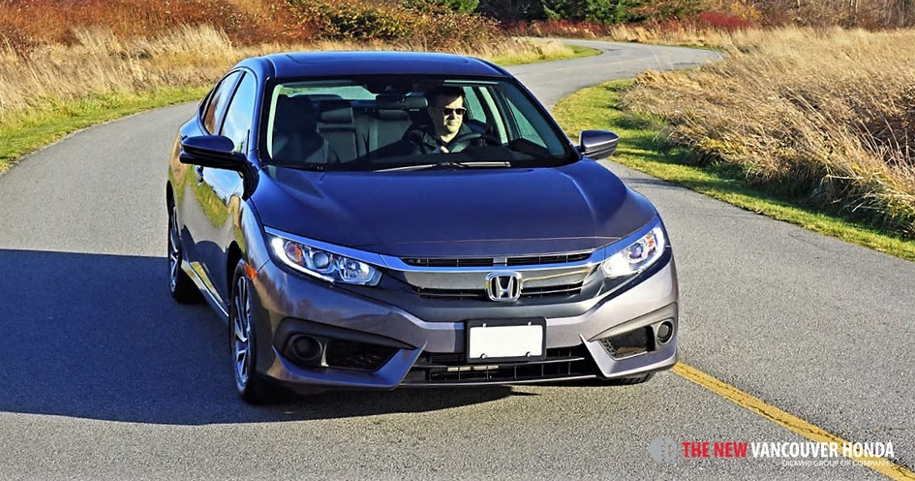 44-Year-Old Model Still a Leader in Design and Efficiency
Honda's Civic has been the best-selling passenger car in Canada for 19 consecutive years, and due to this unparalleled success it has now sold more than two million units since its debut in 1973.
That was the year the Organization of Petroleum Exporting Countries (OPEC) announced they would restrict the flow of crude oil, causing the price of oil to increase by 200-percent and the instant success of fuel-efficient small cars like the Civic.

Honda certainly had the right product for the times, a fact that remains true today as witnessed by Civic sales leadership; it's once again well ahead of all compact segment competitors so far this year.
The Civic has played a very personal role in the lives of millions of Canadians over the past 44 years, endearing it to generations of loyal customers. It's also had a very real impact on the lives of Honda of Canada Mfg. (HCM) workers in Alliston, Ontario (now more than 4,000 strong) that have built the popular model since 1988, as well as surrounding suppliers and businesses that directly and indirectly benefit.

"The success of the Civic over the years has led to the organic growth of a passionate and dedicated 'Civic Nation'; a community made up of Canadians from all walks of life.This community may not have common interests or originate from the same place, but it's the love of the Civic that unites them," said Jean Marc Leclerc, Senior Vice President of Sales and Marketing, Honda Canada Inc. "Being built at our Canadian manufacturing facilities and achieving this remarkable sales milestone has certainly cemented Civic's importance in Canada."

Civic is Honda's longest-running automotive nameplate and its best-selling model worldwide. The 1973 model was "heralded for its refined driving dynamics, quality construction and world-class fuel efficiency," stated Honda in their press release, while the CVCC (Compound Vortex Controlled Combustion) engine that debuted in the Civic helped to establish the Japanese brand as a respected leader in advanced powertrains.
The 2017 Civic is available with more body styles and variations on the theme than ever before, including the best-selling four-door sedan, a two-door sport coupe, a five-door hatchback, new performance-tuned turbocharged Si variants, and (coming soon) the new ultra-powerful Type-R.

Considered by most in the automotive press as the class leader in design, comfort, technology and refinement, Civic sales show no signs of slowing.
To find out why the Honda Civic is so popular, contact Vancouver Honda at 877-848-2413 to arrange a test drive, or drop by the showroom at 850 SW Marine Drive in Vancouver.