Honda Canada Receives Five Retained Value Awards
August 02 2019, Trevor Hofmann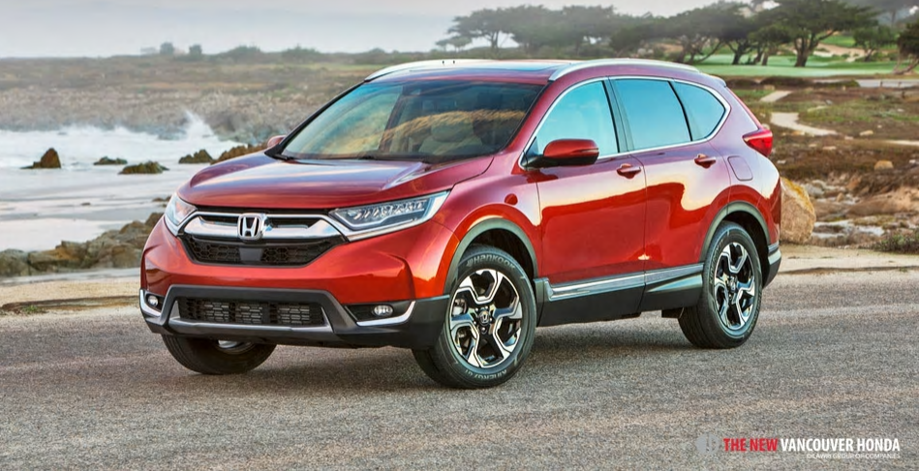 Both Alg and Canadian Black Book Hold Honda in High Honours
As if winning Vincentric's 5th Annual Best Value in Canada Awards for the Fit subcompact hatchback, CR-V compact SUV, and Odyssey minivan wasn't enough last year, or for that matter the Odyssey and new HR-V subcompact SUV also winning their categories in Vincentric's Lowest Cost to Own in Canada awards, ALG recently recognized the Fit, CR-V, Odyssey and Accord at the Canadian International Auto Show in Toronto for its 2017 Best Residual Value awards program.
Winners of ALG Canadian Residual Value Awards are chosen after the third-party analytical firm studies the competition within each vehicle segment, as well as historical vehicle performance and industry trends. Additionally, vehicle quality, production numbers relative to demand, pricing, and marketing strategies are factored in.

Retained value is important because the actual price you pay for a vehicle is the difference between the cost at the point of purchase and what you receive back for it when it's traded in or sold later. With this award, ALG is forecasting that the Honda Fit, CR-V, Accord, and Odyssey will hold onto the most value within their respective segments over four years.
Also of note, the Honda Pilot was chosen second within the "Midsize Utility Vehicle - 3 Row" segment, and HR-V was recognized with top-three honours within the "Subcompact Utility Vehicle" category.
Also important, ALG chose Honda amongst its top-three mainstream brands for best expected value over four years too, the results showing Honda vehicles as much safer bets for retaining their value over four years than average.

Canadian Black Book Rewards Odyssey for Best Retained Value Too
Also notable, Canadian Black Book (CBB) paid homage to Honda's Odyssey by rewarding it with best retained value and best residual value in its 2017 Best Retained Value Awards program, in which awardees are judged on vehicle quality, reliability, and overall value after four years of ownership.
"Depreciation is the single largest expense of owning a vehicle, more than gas, maintenance or insurance," said Brian Murphy, VP Research and Editorial, Canadian Black Book. "Understanding your vehicle's retained value is extremely important for anyone researching to buy, sell or trade-in any vehicle."
While Odyssey was first in the "Minivan" category, Honda also did well throughout the rest of the CBB awards with its Fit placing second amongst subcompacts, the Civic also achieving second place within the compact category, the Accord maintained its number two spot within the mid-size segment, and the Ridgeline rated third amongst mid-size pickup trucks. Just like with ALG, second and third positions in CBB's retained value awards are considerably better than average, and vehicles that achieve such results should be considered when trying to minimize auto related expenses.

So why are there two different residual value awards? The difference between the CBB awards program and ALG's is that CBB analyzes past performance and ALG forecasts the future.
This in mind, CBB's "2017" Best Retained Value Awards are focused on 2013 model year vehicles. Vehicle values are tracked over four years, which involves CBB "analysts scouring hundreds of thousands of sales transactions and other data points from live auctions, online auctions, dealership and other proprietary sources," says the third-party analytical firm in a press release. Awards are given to vehicles that maintain the highest percentage value when compared against their original Manufacturer Suggested Retail Price (MSRP).
Receiving Accommodation from Both Cbb and Alg Is Impressive, but Shouldn't Be Unexpected by Honda Owners.
"Honda has developed a strong reputation for providing dependable vehicles Canadians can count on," said Jean Marc Leclerc, Vice President, Sales and Marketing, Honda Canada. "We're grateful to CBB and ALG for recognizing Honda as a company that delivers quality vehicles Canadians can trust."