Honda Announces a Small Urban SUV
November 12 2013, Graham Hope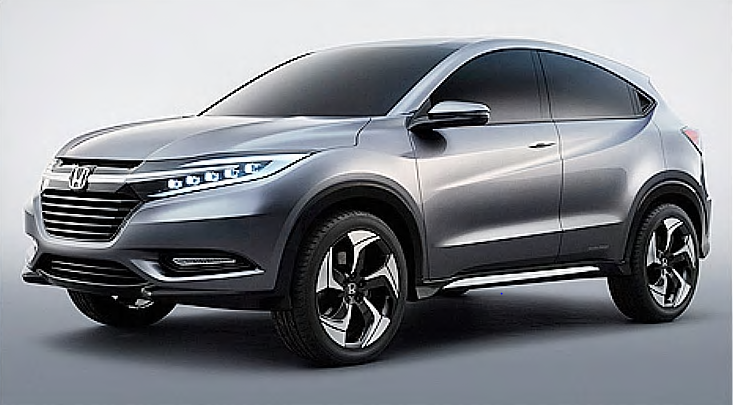 Honda announces a small Urban SUV
Honda has announced its new small Urban SUV Concept will be showcased at the Tokyo Motor Show
By: Graham Hope, Auto Express
Honda has announced it will be showcasing its new small Urban SUV concept at the Tokyo Motor Show next month, which will rival the Nissan Juke. We first heard about Honda's plans to join the small SUV party in January when the concept car was first unveiled at the Detroit Motor Show.
The Urban SUV concept will be underpinned by the same platform as the next-generation Honda Jazz and provide the Japanese manufacturer with a suitable rival for the Peugeot 2008, Ford EcoSport and Renault Captur when it goes on sale in Europe in 2015.
The concept provides strong styling cues to the new model with an appealing blend of curves, a low roofline and a squat stance. "Dynamic and sporty, but spacious and functional" was how Honda described it. Like its biggest rival, the Nissan Juke, the Urban SUV concept has hidden rear door handles, which help give the model a coupe-like appearance.
It measures in at 4300mm long - 228mm shorter than the CR-V - and will slot in beneath the big-seller in the company's line-up.
Vice president of marketing for Honda US Mike Accavitti told Auto Express: "This is a very fair representation of the production vehicle. Honda has a history of doing concepts that are very close."
And he denied that the company is late to the market with the Urban SUV, which will wear a new badge when it makes production.
"I don't think we are late at all. The CR-V is such a strong product and when we first launched, it was considered compact. Now this will slide in below it."
As the Urban SUV is based on the same platform as the Jazz, it's also likely to use the same engine line-up and feature Honda's fuel-efficient Earth Dreams units, including the Civic's 1.6-litre diesel. That will mean emissions well under 100g/km.
Inside, the Urban SUV is likely to use the same Magic Seats as found in the Jazz supermini, meaning a variety of different seating positions will be possible.
The production car will go on sale in Japan first in 2013, followed by North American in 2014 and then Europe.
The US model will be built at Honda's newest North American plant near Celaya in Mexico.